therminator II - combi boiler - log wood + pellet
Comfortable and cheap in one go!
The customer can burn log wood or wood pellet in one boiler. If the wood burning boiler is used with wood pellet then the boiler operates as an automatic heaing system. The boiler burns high efficient on wood pellet and on log wood.
It's good to know you are flexible when it comes to heating:
Manual and inexpensive heating with log wood
Easy and convenient heating with pellets

Efficiency with log wood up to: 94.4 %
Efficiency with pellets up to: 95.4 %

Intuitive touchscreen boiler control
Available power ratings: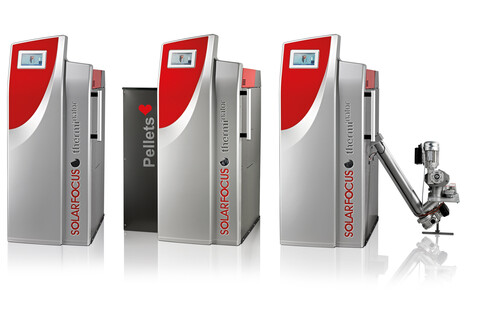 More products from SOLARFOCUS